Request for Demo
By Kvantum Team Posted December 31, 2014 In Demo, Digital Marketing Attibution, Marketing Mix, Optimization
Kvantum welcomes the opportunity to show you a demo of our real-time marketing performance & attribution platform. In past 18 months Kvantum have on-boarded more than 20+ brands with a total annual revenue of more than $100Bn. Our customers include the most forward-thinking brands including Kimberly-Clark, TNF, Target, Ross Stores & Macys.
Over the past year, we have helped clients increase their digital ROI from 30%-60%, while maintaining spend levels.
We have recently been selected under "Performance & Attribution" stack for marketing technology landscape 2015 by chiefmartech.com.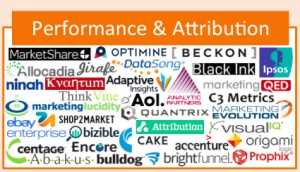 What Kvantum Does?
Kvantum is a full service marketing performance optimization and attribution company which enables clients in rapid monitoring of marketing ROI & generating actionable recommendations. Specifically we provide the following:
---
In Demo, Digital Marketing Attibution, Marketing Mix, Optimization