By Kvantum Team Posted October 17, 2017 In Location based Marketing, Mobile, Ad targeting, Cinema
Before we talk about what to consider in bringing cinema advertising in to the media mix fo brands, lets first review the market dynamics of a particular region. We hve picked Australia as an example.
Cinema Habits in Australia
Cinema attendance has been steady or increasing over the past 5 years. However the frequency of attendance has shown a significant decline among all demographics.

Audience Profile By Age & Gender for Cinema
More Women are Cinema-goers as compared to Men esp. in the older age group. However it is the younger audience that tends to be higher in attendance.

Correspondence of Age with Genre Preference
F 25-34 prefer Action & Drama genres. Older women tend to prefer Comedy, Drama & Family genres.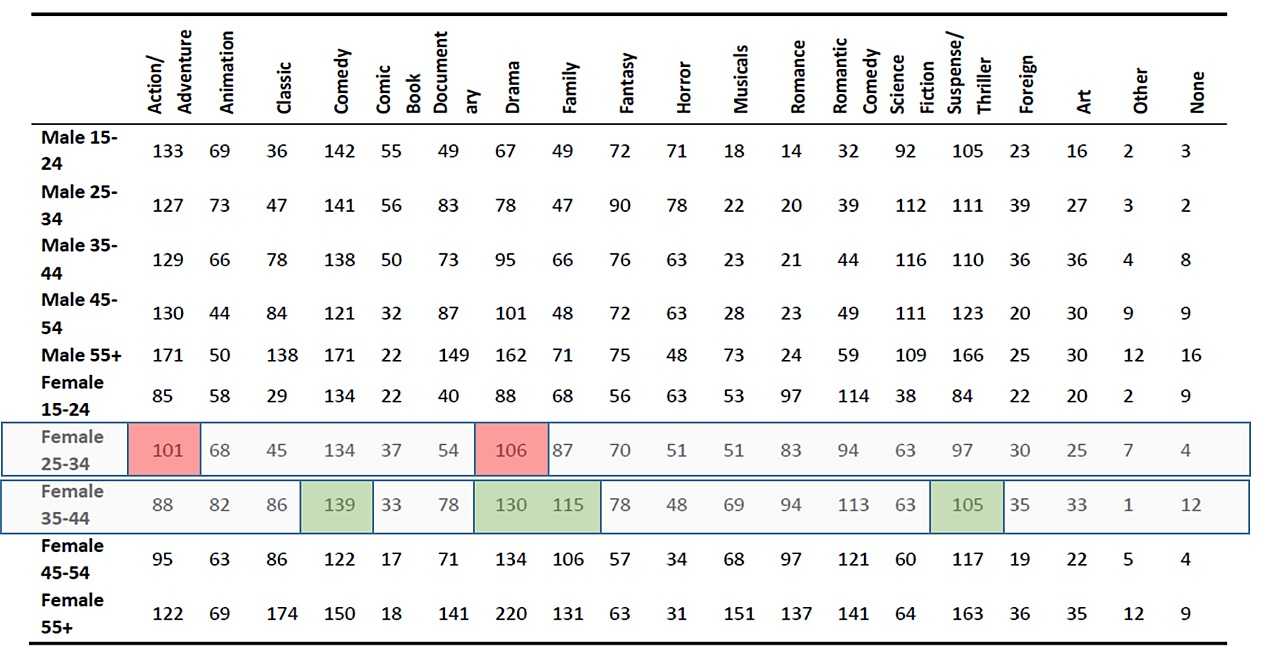 There are many factors when considering advertising in Cinema. These include:
Overlap between trade area & cinema radius, and both in-store purchase & cinema attendance are highly localized. The exception of course is if the brand wants to promote online buying.

Attendance as % of population has been increasing across all age groups, but the frequency of cinema attendance has declined. The ad-copy and message cannot rely on a high frequency of ad exposure to an individual. Relying on a high frequency is likely to lead to low effectiveness & ROIs.

Short, term tactical activation campaigns, which are brand awareness focused are likely to work well
In conjunction with Cinema advertising, consider geo-fencing, and retargeting with 24-48 hrs of a Cinema visit

The movie genres for target audience differ significantly for W 18-25, and W 35+. Consider the frequency of movie release by genre, movie rating in other markets where the movie has released, and the relationship between the ratings of a movie in Australia & other markets to determine whether there would be a large enough reach for effective advertising.

Movie rating of 7.6 with 381K reviews on IMDb is likely to generate ~7M-10M impressions in Australia. However such movies come around only a few times a year. By evaluating the ratings and review, a potential audience size & expected frequency can be generated.
---