By Kvantum Team Posted July 28, 2017 In Retail, Industry Trends, Back to school
Back-to-school (B2S) shopping season accounts for about 50% of annual school-related spend and touches about one-quarter of U.S. households , as per 2017 back-to-school survey by Deloitte. This back-to-school shopping season, consumers are focused on different retailers and items to fill their carts. Mass merchants and off-price retailers are becoming the go-to venues while traditional department stores and specialty clothing retailers take a back seat. B2S is the second biggest shopping season and involves-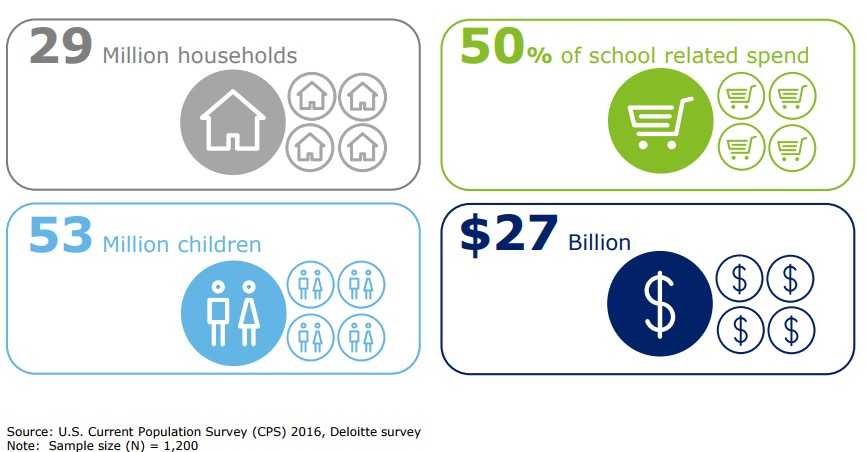 Nearly one-third (30%) of B2S shoppers prefer to buy "preconfigured" school kits as per survey by Deloitte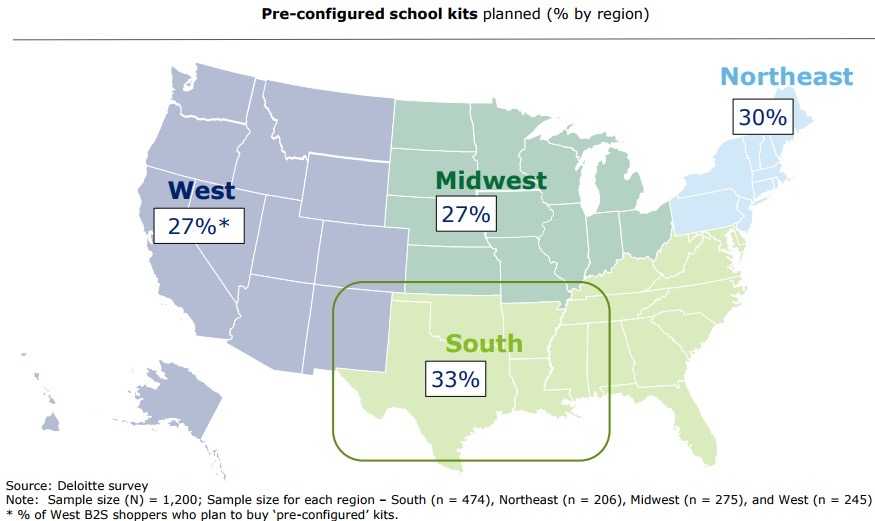 As per National Retail Federation, with consumer confidence rising and more young people in school, back-to-college spending is expected to hit an all-time high this year while back-to-school spending is expected to see its second-highest spending level on record, according to NRF's annual survey conducted by Prosper Insights & Analytics. Total combined spending is expected to reach $83.6 billion, an increase of more than 10 percent over last year's $75.8 billion.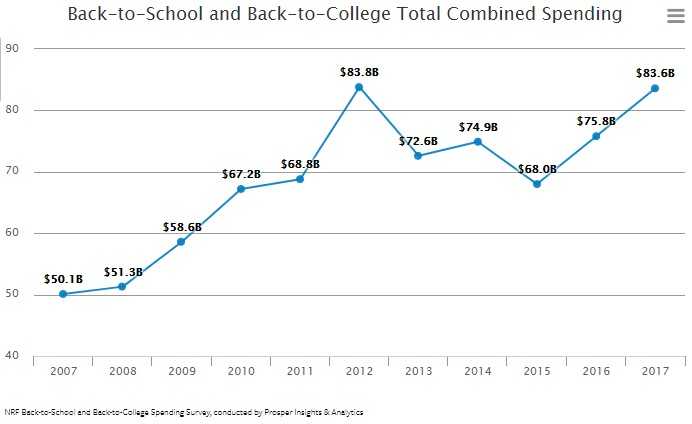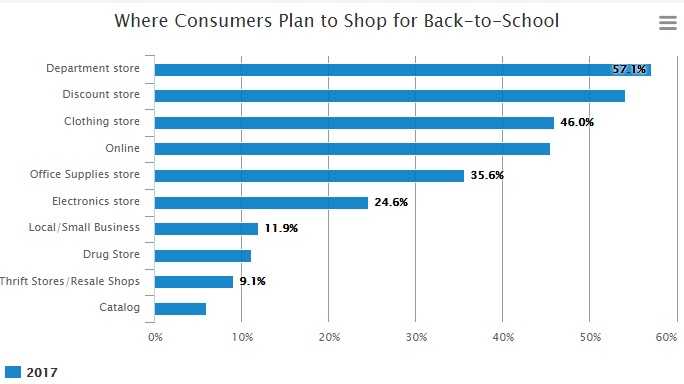 Young shoppers want to wrap up their back-to-school shopping as quickly as possible this year. Most people plan to start and finish buying everything they need within one month, and only 1 in 4 plan to spend less than last year. The majority of back-to-school shoppers purchase items online. In fact, 80% will purchase online this year. 62% plan to buy directly on their smartphones, according to Branding Brand.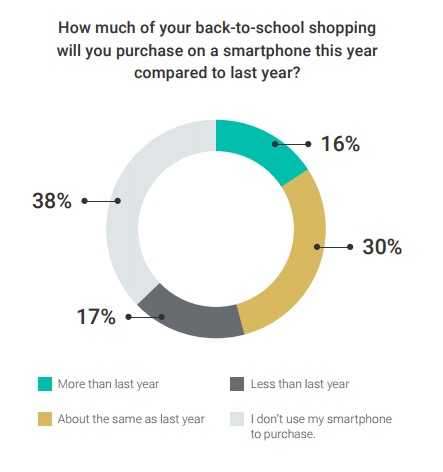 Emerging shopping patterns in the back-to-school season underscore changing dynamics within the brick-and-mortar sector, and a widening gap between haves and have-nots as per article by eMarketer.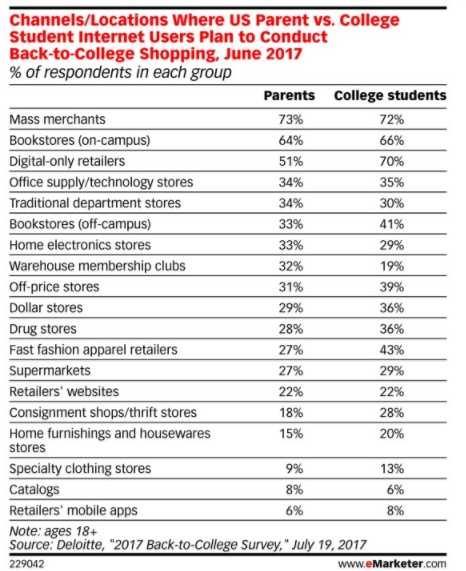 Target, looking to be aggressive with new private-label brands, is cheering parents on with its new back-to-school campaign as posted by MediaPost- Target Fires Up Pep Squad For Back-to-School Rally
Despite the fact that summer is not yet half way over, many retailers are already rolling out full-blown back-to-school floor sets. In a world where timing is everything, is it really necessary at this point? Feel free to share your thoughts with us.
Source- http://www.mytotalretail.com/article/approach-to-back-to-school-planning/
Image Source- http://www.retaildive.com/news/back-to-school-spending-to-remain-flat-at-27b/447002/
https://nrf.com/resources/consumer-data/back-school-headquarters
https://www2.deloitte.com/us/en/pages/consumer-business/articles/back-to-school-survey.html
---