Advertising in India
By Kvantum Team Posted September 27, 2015 In Retail, TV, Industry Trends, Mobile Advertising
E-commerce continues to remain the major sector driving ad spends on the mobile in 2015. Apart from e-commerce, mass consumer categories like FMCG, BFSI, telecom, etc. have also been steadily increasing mobile ad spends though it is much more strategic. $7 billion of venture funding has gone into Indian e-commerce and digital companies since January 2014. Also, in television projections, total advertising expenditure is expected to touch Rs.42,234 crore in 2015 against the predicted Rs.40,658 crore.
In urban India, shoppers appear to have quickly embraced the devices, along with other tools like in-store kiosks, and most are not so sure they need sales associates anymore.
The increasing invasion of smartphones and Mobile phones in the country is one of the chief drivers of mobile ad spends in the country and backed by a growing Indian app market, India is transitioning from a 'mobile first' to 'mobile only' country. Mobile ad spends are expected to grow at 60 per cent in 2015, as article posted by exchange4media talks about- Mobile ad spends to increase by 60% in 2015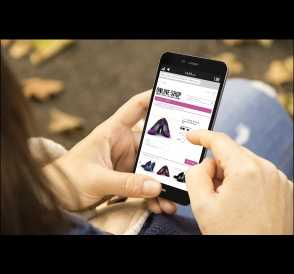 It has been projected that TV advertising will grow by 21% in India this year, against the previously estimated 10%. Article by Livemint talks about it - Can online advertising build brands in India?. Large e-commerce and digital companies are recognizing that traditional media—TV and print—works best to achieve their objective of reaching a mass audiences (and build share).
Advertising expenditure on TV grows 21% in first half of 2015 as posted by article in Livemint. According to revised estimates by Madison, the total volume of free commercial time across all television genres increased by 14%. Also the growth rate is likely to extend to the second half of the year too, resulting in a sharp 21% growth in the television advertising market. Expenditure on television for the January-June 2015 period has been driven up by several advertising categories such as e-commerce, automobiles, fast-moving consumer goods (FMCG), consumer durables, and banking, financial services and insurance.
eMarketer estimates that total retail sales in India will reach $818.30 billion, up 14% over 2014. Double-digit growth will continue through at least 2019, when the retail market in India will reach $1.419 trillion. This year, just 1.3% of the total occurs online as posted by eMarketer- With Digital Devices Around, Who Needs Sales Associates in India?
As predicted by Industry experts, the e-commerce sector will emerge as the biggest spender on mobile ads this year. e-commerce accounts for 65-70% of overall mobile ad spends in India as posted by exchange4media. "The three main categories that are driving mobile ad spends are e-commerce, support and affiliate services (Housing.com, etc.) and classifieds (OLX, Quikr, etc.). If you don't consider search advertising then these three categories make up more than 50 per cent of mobile ad spends in India," said Pancham Endlaw, Head (Advertising) of Opera Mediaworks.
FMCG companies' advertising gets a leg up, as posted by business standard. For FMCG companies, ad spending, grew 18.6 per cent for media companies in the quarter ended June, from the previous one. When compared with last year in the same quarter, the rise was more than double - in the June 2014 quarter, it had risen 7.2 per cent only. Also noticed another prominent trend was that television ad revenue growth outpaced those of print and radio.
What is the future? Do you think ad spends are expected to gain momentum in the run-up to the festive season? What according to you are driving ad spends in India? Feel free to share your comments with us.
Image Source- http://www.exchange4media.com/digital/e-commerce-accounts-for-65-70-of-overall-mobile-ad-spends-in-india_61607.html
---